Gunman kills 9 near Cairo church
Author: Terrell Bush

Jan 01, 2018,
A gunman killed at least 11 people on Friday in attacks on a Coptic Orthodox church and a Christian-owned shop near Cairo before he was wounded and arrested, the Egyptian interior ministry and church officials said.
Medical and security sources said six of the dead were church-goers and three were police.
Five security guards were also wounded in the rampage outside the church south of the capital Cairo before a gunman was shot dead as he tried to storm the building.
Two other bombs were defused near the church.
Local reports said there was a second attacker, and claimed that policemen were among the victims.
Ismail is suspected to have links to several past attacks, including one by a group that opened fire on a police bus a year ago in Cairo.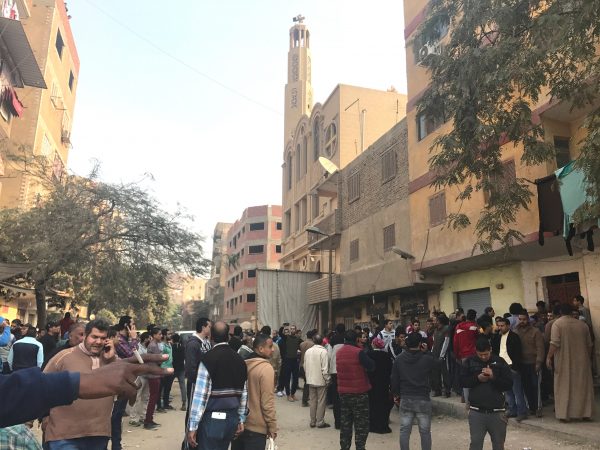 At least 10 killed in Cairo church attack: Egypt Health Ministry
The spokesman for Egypt's Health Ministry, Khaled Megahed, said eight Coptic Christians and a policeman were killed in the attack, the Associated Press reported. Authorities reported at least nine people dead, among them three police officers. It was not clear how many assailants were involved.
The Commissioner for European Neighborhood Policy and Enlargement Negotiations, Johannes Hahn, condemned firmly on Saturday the "heinous terror attack" on the church in Helwan city, southern Cairo, on Friday.
A video posted on social media purports to show Ismail roaming a deserted street before being struck by gunfire.
Investigators have identified the gunman, it said, adding that he had carried out several attacks since previous year.
Security forces later killed the gunman. Authorities closed off the area around the church. It is centered in the turbulent northern part of Sinai but has also carried out attacks in the mainland.
---
---