Erdogan invites French firms to join Turkey's progress
Author: Rogelio Becker

Jan 06, 2018,
He did not specify what the step would be, but in November, Turkey signed a letter of intent with France and Italy on cooperation in joint defence projects and Turkish defence ministry sources said at the time it was looking into a missile system based on EUROSAM's SAMP-T system.
Mr Erdogan said in October that Turkey no longer needs to join the European Union but added that "we will not be the side which gives up" on accession talks.
Last year, a referendum also granted Mr Erdogan sweeping new powers - further straining his country's relationship with the EU.
Mr Erdogan said the European Union membership process has been "exhausting" for Turkey, saying: "Maybe this will force us to take a decision".
Erdogan unleashed a series of insults at North Atlantic Treaty Organisation allies, accusing European officials of racism, harboring terrorists and behaving like Nazis.
"And it's now been 54 years that Turkey has been waiting in the antechamber of the EU", Erdogan said.
"He [Macron] does not believe that that should necessarily get in the way of Turkey having a good relationship with France, and Turkey cooperating on issues such as controlling undocumented migration to Europe and the fight against terrorism, '" said Butler.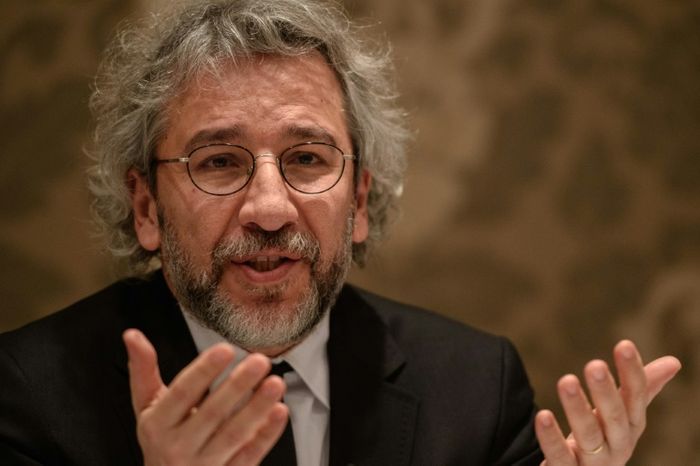 Erdogan invites French firms to join Turkey's progress
Although Turkey is hoping to warm frosty relations with Europe, Erdogan's talks with Macron were overshadowed by difference over Turkey's actions following a failed coup in July 2016, according to France 24.
About 50,000 people have been arrested and 110,000 others removed from public sector jobs in Turkey.
Protests over deteriorating press freedom and human rights in Turkey greeted Erdogan on his arrival.
The French Communist Party and several left-wing parties have criticised Erdogan's visit to France, which came the day before the fifth anniversary of the slayings in Paris of three Kurdish women activists.
She added that Macron "raised the issue of human rights" but also noted that "he is very pragmatic".
He said he gave Erdogan a list of journalists and non-governmental organization workers he thinks were wrongly targeted during the post-coup crackdown.
During his stay, the Turkish president held a private meeting with his French counterpart at the Elysee Palace.
---
---