'Cracking noises' trigger evacuation of Sydney apartment tower
Author: Rogelio Becker

Dec 25, 2018,
A 36-storey building in Sydney with more than 3,000 people has been evacuated after reports of cracking noises coming from the high-rise.
Some residents had told authorities they were anxious about their pets left behind in the building, but police said the number one priority was for human safety, The Daily Telegraph reported.
Fire crews shut off the water and gas and took the building off the power grid while police taped off a 250m radius.
A 1km (0.6 mile) evacuation zone, which also affected other buildings, was put in place amid safety fears.
The Opal Tower, which was completed earlier this year, was described by developer Ecove when the design was first unveiled as "a curvaceous, triangular-shaped building with green walls of living plants embedded into the façade, and elevated communal courtyards every five levels".
The Fire and Rescue NSW superintendent, Adam Dewberry, said the strata manager would be working with the insurer and builders to fix the issue, but he wasn't sure what work would be happening on Tuesday.
Ecove is now developing a fifth apartment building, the 38-storey Boomerang Tower.
About 12:30am on Christmas morning, residents of those units declared safe were allowed to return home.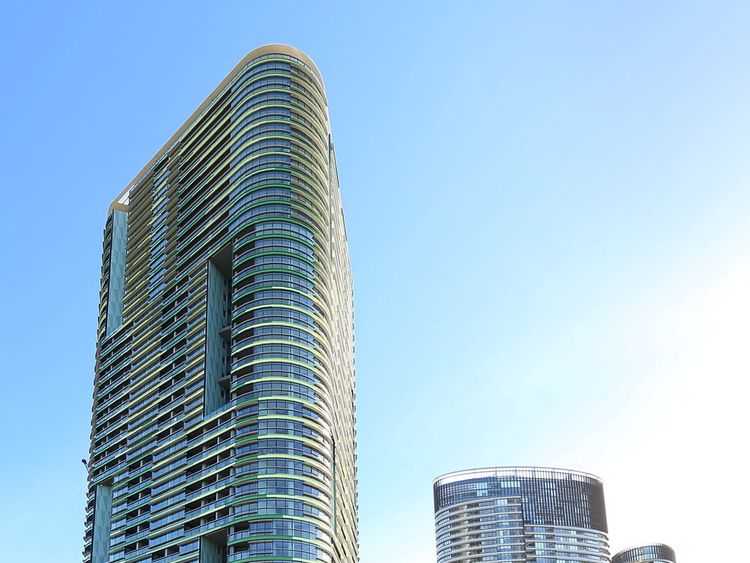 Image The Opal Tower has almost 400 apartments. Pic Opal Tower
Engineers and the building's managers remained at the 38-storey building overnight but emergency services have since left after declaring there are no longer concerns of the tower collapsing.
He said a local exclusion zone remained in the area of Opal Tower but all roads and public transport had returned to normal.
Sydney Trains have suspended services at Olympic Park.
About 3,000 people from inside the tower and in nearby buildings were told to leave late Monday, with engineers investigating after the apartment complex moved "one or two millimetres".
The website for the Opal Tower says the building has 392 apartments, commercial spaces, a childcare centre and community centre.
New South Wales police said in a statement that the alarm was raised by residents who reported hearing "cracking noises" throughout the morning.
The building was only completed in March and opened in August, and cost $165 million to build by developer Ecove, which built numerous others nearby.
---
---